Theo tác giả, nhà thơ Hà Lan có tên là Gerard Nolst Trenité, chỉ có người Anh gốc mới có thể phát âm được tất cả 1922 từ trong bài thơ tập uốn lưỡi của ông.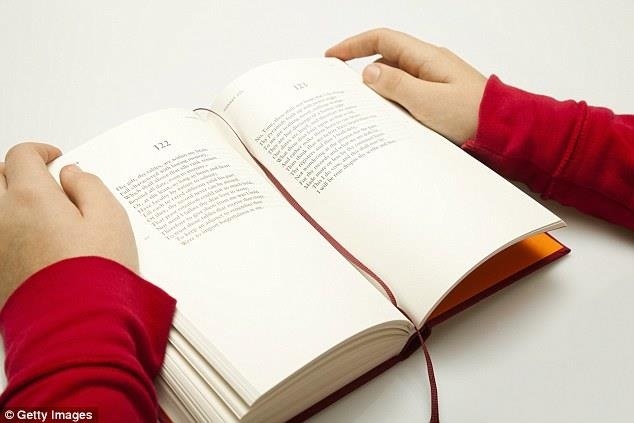 Video đọc thuộc lòng cho thấy tiếng Anh thật sự khó như thế nào với các từ được viết tương tự nhưng lại có cách phát âm khác nhau.
Bài thơ dài buồn cười, đã xuất hiện trở lại trên mạng, bao gồm khoảng 800 những điều bất quy tắc kỳ lạ trong tiếng Anh.
Tiến sỹ Gerard, một khách du lịch, đồng thời là một giáo viên đã chứng minh sự phức tạp của tiếng Anh và chỉ ra sự khác nhau giữa viết và phát âm tiếng Anh.
Mặc dù, lúc đầu nó có vẻ dễ nhưng nó có vài chỗ bẫy để làm khó thậm chí những người nói tiếng Anh tự tin nhất và ngay cả người bản ngữ.
Nếu bạn cố phát âm được chuẩn tất cả các từ thì bạn sẽ là một người được xác nhận là đã làm chủ được ngôn ngữ tiếng Anh.
Bạn đã sẵn sàng để kiểm tra khả năng tiếng Anh của mình chưa? Xem xem nếu bạn có thể đọc toàn bộ tác phẩm này mà không mắc một lỗi nào - và hãy kiểm tra ở dưới đây để xem phát âm của bạn đã đạt đến mức độ đỉnh nhất chưa.
THE CHAOS BY DR. GERARD NOLST TRENITE (ABRIDGED)
Dearest creature in creation,
Study English pronunciation.
I will teach you in my verse
Sounds like corpse, corps, horse, and worse.
I will keep you, Suzy, busy,
Make your head with heat grow dizzy.
Tear in eye, your dress will tear.
So shall I! Oh hear my prayer.
Pray, console your loving poet,
Make my coat look new, dear, sew it!
Just compare heart, beard, and heard,
Dies and diet, lord and word, Sword and sward, retain and Britain.
(Mind the latter, how it's written.)
Now I surely will not plague you
With such words as plaque and ague.
But be careful how you speak:
Say break and steak, but bleak and streak;
Cloven, oven, how and low,
Script, receipt, show, poem, and toe.
Hear me say, devoid of trickery,
Daughter, laughter, and Terpsichore,
Typhoid, measles, topsails, aisles,
Exiles, similes, and reviles;
Scholar, vicar, and cigar,
Solar, mica, war and far;
One, anemone, Balmoral,
Kitchen, lichen, laundry, laurel;
Gertrude, German, wind and mind,
Scene, Melpomene, mankind.
Billet does not rhyme with ballet,
Bouquet, wallet, mallet, chalet.
Blood and flood are not like food,
Nor is mould like should and would.
Viscous, viscount, load and broad,
Toward, to forward, to reward.
And your pronunciation's OK
When you correctly say croquet,
Rounded, wounded, grieve and sieve,
Friend and fiend, alive and live.
Ivy, privy, famous; clamour
And enamour rhyme with hammer.
River, rival, tomb, bomb, comb,
Doll and roll and some and home.
Stranger does not rhyme with anger,
Neither does devour with clangour.
Souls but foul, haunt but aunt,
Font, front, wont, want, grand, and grant,
Shoes, goes, does. Now first say finger,
And then singer, ginger, linger,
Real, zeal, mauve, gauze, gouge and gauge,
Marriage, foliage, mirage, and age.
Compare alien with Italian,
Dandelion and battalion.
Sally with ally, yea, ye,
Eye, I, ay, aye, whey, and key.
Say aver, but ever, fever,
Neither, leisure, skein, deceiver.
Heron, granary, canary.
Crevice and device and aerie.
Pronunciation -- think of Psyche!
Is a paling stout and spikey?
Won't it make you lose your wits,
Writing groats and saying grits?
It's a dark abyss or tunnel:
Strewn with stones, stowed, solace, gunwale,
Islington and Isle of Wight,
Housewife, verdict and indict.
Finally, which rhymes with enough --
Though, through, plough, or dough, or cough?
Hiccough has the sound of cup.
My advice is to give up!!!
Trần Nhung (Theo Dailymails)